Feature
●Daily classes- easy to understand at a moderate pace.
●We check students' comprehension with short tests.
●We provide practice exams and special classes for exams before students take Japanese Language Proficiency Tests (JLPT) and Examination for Japanese University Admission for International Students (EJU).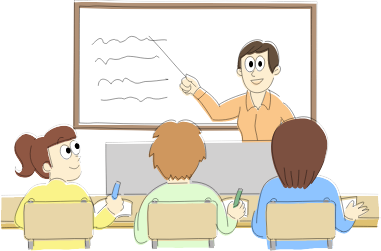 ●Continue to Study at university, graduate school and technical college
●Getting a job at a company and work permit
5unique features of SCG Japanese Language School
1
We can read manga! We can listen and understand anime! Pop culture classes!
We incorporate pop culture into learning materials and you will learn Japanese currently used in manga, anime and SNS. If you want, we will give you an annual pass to the Kyoto International Manga Museum, which is only a 3-minute-walk from SCG Japanese Language School. At the museum, you can read 50,000 Japanese manga comics. We provide creative and practical learning opportunities - for example, you will create your own manga story and add lines in Japanese classes.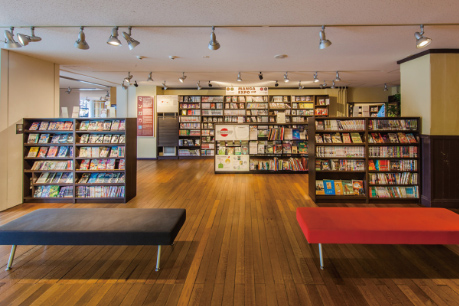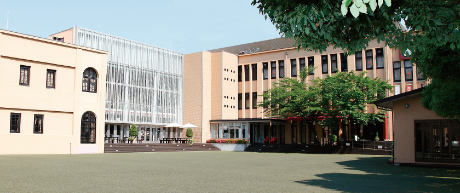 2
Unique classes only available at SCG Japanese Language School
KOKOROZASHI Art Project
You will see your life plan by thinking about why we learn.
Active Learning
Students and teachers create classrooms together. Classes include creating and using your own maps in Japanese, group work and speech contests. So, you will never be bored.
Education Coaching
It is a communication skill to motivate students and support their independence using techniques of "active listening", "questioning" and "recognition". All 2,000 Seiki staff have this license. We also conduct training programs for teachers and parents in 37 prefectures.
Advanced learning using IoT
We provide variety of learning support through the Internet, such as home learning using e-learning where students can view learning contents online.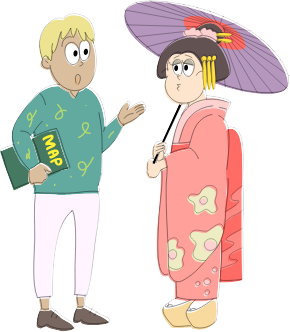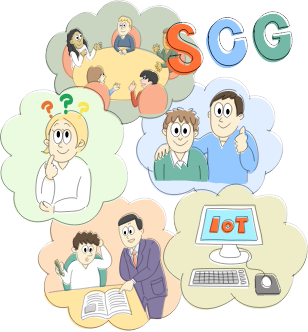 3
Thorough guidance
We teach you until you can do it! We, SCG Japanese Language School, believe that it is our obligation to provide students support till you can do it, not only till you understand it. We will provide support with classes until you can actively do it. Take advantage of SCG's thorough learning system and achieve the best results.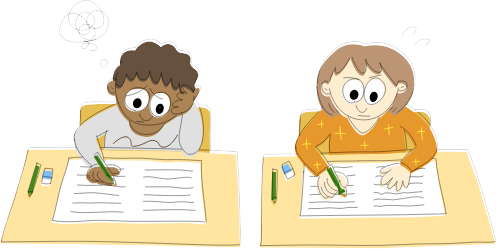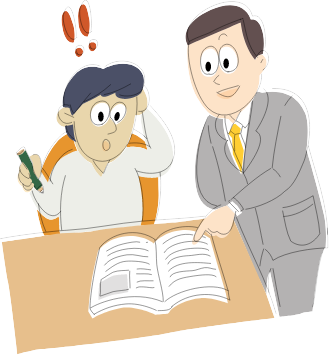 4
Japan's first JPT certified school
SCG's Thorough Guidance to University Entrance Exams
Learning Support with Interviews
"JPT@ Japanese Proficiency Test" is the newest Japanese language test conducted twelve times a year. You will know the result a week after the test. The purpose of the JPT Japanese Proficiency Test is to objectively measure and evaluate communication skills required for enrollment and employment in Japan.
Higher levels of JLPT and JPT, EJU and entrance examinations for prestigious universities and graduate schools are extremely challenging. SEIKI Community Group, a main body of SCG Japanese Language School, is an education service company which has helped many students pass entrance examinations of Japanese prestigious universities, senior high schools, junior high schools and elementary schools every year. We teach "Essay" and "Listening", which are considered to be especially challenging in university entrance exams, at classes in the Academic Course. With 57 years of teaching experience, we will provide you with advice on the choice of universities, course of study, study plan and any problems, as well as regular classes.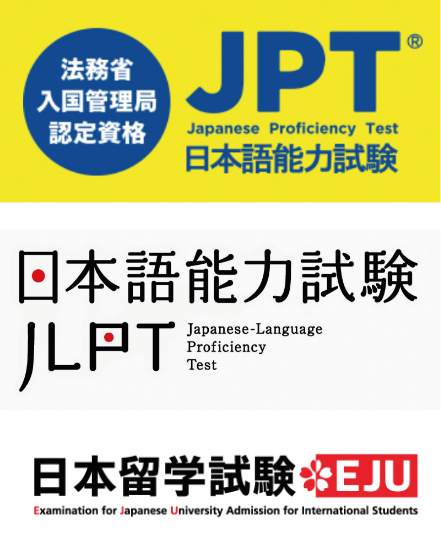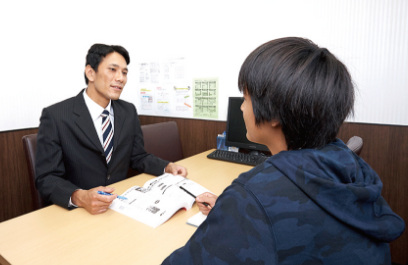 5
Friend Support System- You can make Japanese friends!
You can always ask when you need help!
Even if you learn Japanese, you won't improve it unless you have an opportunity to actually use it. At SCG, we have 1,900 Japanese students from 110 different universities who are working as staff. We will introduce them to you as your "friends". You will naturally improve your four skills (reading, writing, speaking and listening) of practical Japanese by talking to them every week, exploring the city with them and chatting with them. For those who are planning to enter Japanese university, you can get information from your friends who are currently studying at a university. We hope your friendship with them will last even after you graduate from SCG Japanese Language School! Are you nervous about starting a student life in a new country? If you have concerns in your daily life, it must be difficult to concentrate on your studies. At SCG Japanese Language School, life support staff are always at school and ready to help you with problems related to study, daily life, visa and health insurance procedures.